I made some purchases recently, I'm very happy with them both.




The first is a pair of semi gloss off white Comme Des Garcons Shirt rubber soled oxfords. I love these shoes, they are comfortable, eye catching, and surprisingly versatile. I believe they were from last fall's collection but I'm likely to be wrong.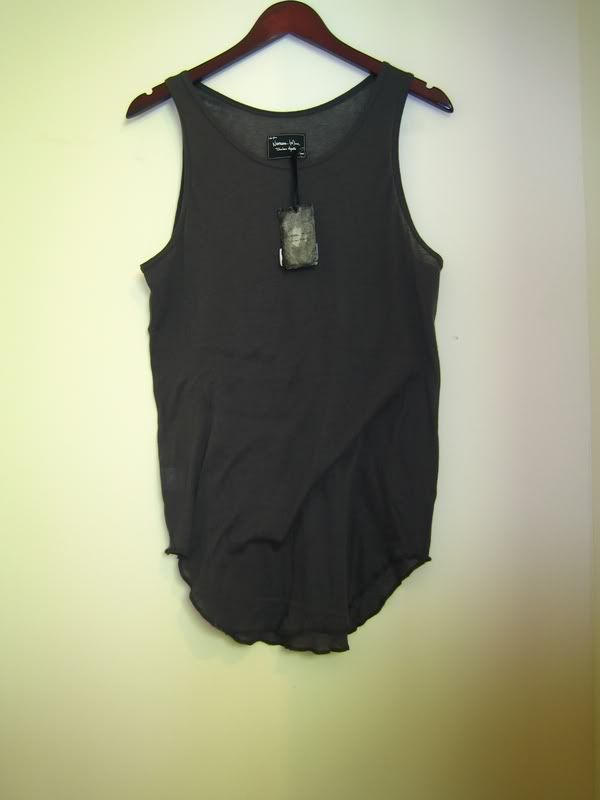 The second purchase is a beautiful Number (N)ine cotton cashmere tank top in charcoal. I suspect I will get too much wear out of it this summer. This tank is perfect to be worn as a layering piece and I must say alone as well which was a pleasant surprise. I love the weight and cut of this piece and am contemplating purchasing another.


I still need to have my computer repaired though.